General Agents
NSI Marine
As General Agents we represent in our country to one of the most important companies from Korea, as an Independent Liner Service from Main Port of Inchon , KOREA to Callao , Peru -South America. Specialist in transportations of cars and trucks.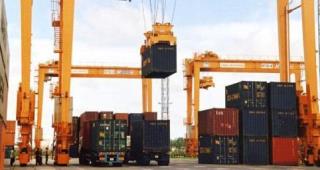 Brokers and Ship Operators
As Broker Agents we work with many important companies having good experience transporting bulk and bagged cargo such as mineral concentrate, fishmeal, machinery, steel, project cargo and others.
Ship Agency
We have a long experience working with ships with 100 - 150 tons of capacity for the handling of Project cargo, specially for mining such as hydro electrical project, etc.
Port Agent
As Port Agents we are dedicated to the operations of reception, dispatch, supplying and repair of merchant and passenger vessels. Also, give the service of stevedoring of all type of cargo, pilotage of ships, supervision and control of shipments and discharges, technical inspections and all other services involved to port operations.
Airline Cargo Agent
Our company is able to represent to all kind of cargo airlines having well situated offices in front of Jorge Chavez Airport in the middle of the air commercial center.
We count with a well-prepared staff for services in ramp, warehouse and commercialization of import and export shipment.
Warehouse in USA :
BEST FREIGHT SYSTEMS , INC.
(Miami - U.S.A.)
Consolidators Agents
As Consolidator we are able to consolidate all type of cargoes like maritime and airfreight shipments.
Here in Peru we represent to:
GLOBAL ALLIANCE LOGISTICS (HK) LIMITED Hong Kong, CHINA. USA
KOLOS SHIPPING CO. Seoul, KOREA
CTM ITALIA S.R.L. ITALY
PACIFIC CHARTERING LIMITADA CHILE
BEST FREIGHT SYSTEMS , INC. Miami, USA
FLUXX LOGISTICS LTDA. Rio de Janiero, BRASIL
Custom Agents
Our speciality as Custom Agents is to attend importations, exportations and all kind of customs operations by waterway, airway or postal way, with the lowest price of market.
Our human team is highly qualified and backed up with the best technology and a very good communications system, that is why we are able to dispatch satisfactorily all types of merchandise. Also, we have large experience in Direct discharge of big trade such as heavy machinery for constructions, mining, containers, and so on.